Welcome
From Chicago to Beirut, Cape Town to Los Angeles, Kaohsiung to Kathmandu, Buenos Aires to Dublin, Amsterdam to Mumbai, Beijing to Madrid, Sao Paulo to Seoul, Tel Aviv to Des Moines, Berlin to Toronto, gay community centers are located around the globe and provide many useful services. They are a focal point for getting the word out about local activities, a meeting space for area groups, a helpful fountain of experience about issues affecting the community, and a place for gay and straight friends and family members to work together.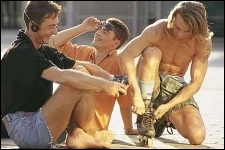 Community centers are geared toward assisting gay, lesbian, bisexual, and transgender people as well as hetrosexual loved ones and allies. You are encouraged, for your own sake and for the sake of others, to get involved in activities in your area. Your quality of life is important. The more involved you become, the more you have a chance to make a difference in your community and in the world.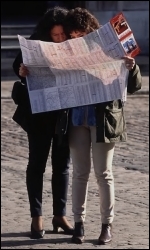 Community centers are typically regional in scope. So, although they are situated in one particular town or city, nearly all community centers reach out into the surrounding territory to support and serve a much larger area. In parts of the world, groups such as civic associations, alliances and other establishments perform the functions of community centers (some groups are working toward acquiring buildings to launch community centers).

Whenever you travel, you will find community centers an excellent resource for learning about an area and making contact with the local gay-friendly community. Whether you need directions or recommendations, stop by centers to say hello and interact. On your trip, you are an unofficial ambassador from your hometown.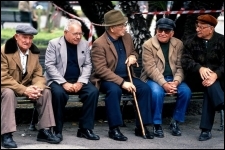 People of all ages are important. Community centers offer an opportunity to make lifelong friends. In addition to community centers, we have included GLBT Youth Support Groups and Elder Groups to help educate younger and older people about the resources available to them. Growing up and aging are challenging enough as is. Communicating to both gay youth and gay elders that the larger gay and gay-friendly community cares about their happiness and well being is vital.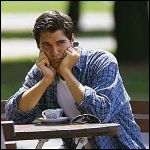 Get Involved
Wondering how to have more fun? Get active, join groups, participate in events! It is an extraordinary achievement of community members and allies across the planet in creating and maintaining such a vast support infrastructure. You are strongly encouraged to get involved if you are not already. You can enrich your life and the lives of so many people by helping out community organizations. Volunteer your time, energy, and enthusiasm. It is a great investment of yourself.

CLICK HERE for the list of community centers, youth groups, and elder groups

Note from the Librarian: The list of community centers and youth groups may take a moment to load, however it is important to view them altogether to appreciate the extraordinary achievement of community members and allies. Do not pass up the opportunity to get involved. Your quality of life is directly impacted by your willingness to actively participate.

CLICK HERE for the Gay Community Centers Development Report



How To Improve The World
Channel your energy into progress. You can do a lot.


Inform: Inform people about what groups exist. Individuals can benefit physically and emotionally by simply becoming aware of what resources are available to them. Routinely get the word out about community organizations, activities and events.


Participate: Get involved. Attend celebrations, rallies, and vigils. See plays, musicals and film festivals. Gather for picnics, conferences, and workshops. Play in sports activities or cheer on your favorite athletes. Support yourself and others by getting actively immersed in your community.


Volunteer: A few hours of your time each week spent volunteering produces a lifetime of new experiences, memories and friendships.


The Gay Community Centers site is part of the Gay Library. Having served the world for twenty years, the Gay Library provides a workhorse of easy-to-use resources and information to encourage, empower and educate gay and gay-friendly individuals in 196 countries and territories. Visit the Gay Library family of sites: Gay Library || Gay Film Festivals || Gay Community Centers || Gay Civil Rights || Gay Rights Organization || Gay Rights Human Rights Report || Gay Straight Alliance || Gay Destination || Gay Spouse || Gay Memorial || Gay Office